White Meadows
White Meadows delievers regular and continues brust of vanillin freshy fragrance througout the day.White Meadows ensures your home., bathrooms,kitchen always smells fresh.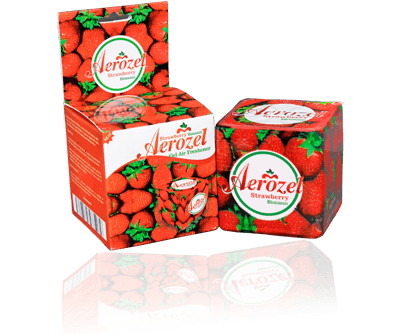 Strawberry Blossam
strawberry blossam Gel freshener contains sweet freshing fragrances to make you feel touched by fresh strawberries. Strawberry Blossam Gel freshener spreads long lasting fregrances that keep your surroundings free from bad odour.
Aqua splash
We have created Aqua Gel freshener under the supervision of our expertise to give you freshing, soothing environmental all over you bathrooms, office, kitchen cupboard or required area.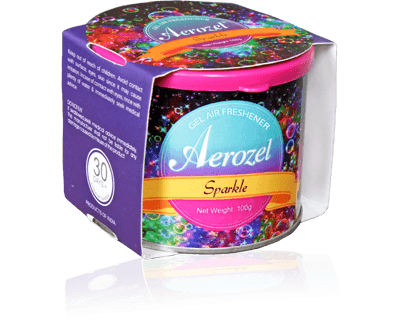 Sparkle
This sparkling floral fragrance is inspired by the cheeriness you feel when receiving a beautiful bouquet of flowers. Fresh pink Peony is at the heart surroundings by white floral of magnolia with the warmth of honeycomb.
Morning Dews
Foiling the Classic approach to fine fragrance ,this fragrance comes with a mild, delicate but consistent notes of Cedar, Musk, Muguet, with the natural touch of Eucalyptus oil in the heart of the base.
Gems
Embodying the optimism of Vibrant & cool morning, Gems Gel Air freshener burst to life with Fruity note to give you a different feel every time. A beautiful fruit bouquet of pulpy peach radiance , sweet pineapple ,sour grapes & more with the structure of honeycomb to warmth the base.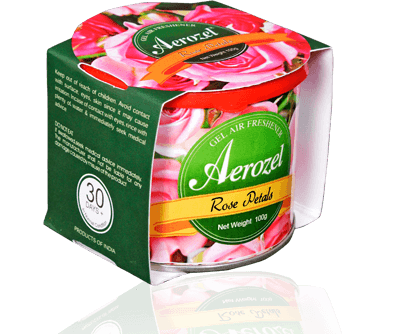 Rose Petals
Beautiful & Minimalist ,the traditional Japanese art of Ikebana-Arranging bouquet of cut flowers & leaves using very few element-Ideally correspond to a form of expression –Which is transposed in Aerozel Rose Gel Perfume. It is a refined & sophisticated fragrance that expresses Femininity .Inspired by sparkling scent of morning dew on a glistening Rose.
Wild Mist
A fresh woody fragrance unisex with a fresh opening of mandarin, Lavender ,Peppermint & Green Notes. In the Heart of the Composition is Magnolia with a fresh hint of Cedar.
Rhythm
Fragrances of Citrus Lemony notes cut through with the invigorating smell of the sea. Stimulating Elegant & Refreshing Aroma will fill the air with magical & energetic notes to feel you fresh & cheerful.
Oxy Star
A landscape in Provence, dry earth, fragrant purple field, the wind of the mistral-and in the foreground, mouth watering Licorice. The Fragrance Opens with a pure Light of Stylish Lavender before moving in to the Velvety black of Licorice. Unexpected , Elegant, Extravagant-Lavender as it appears in Our Dreams.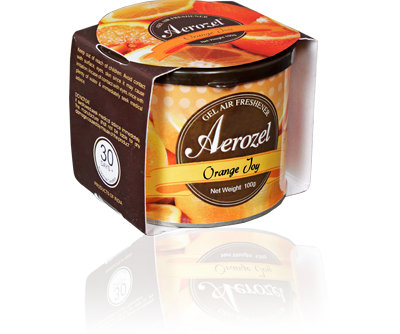 Orange Joy
A Fragrance that blows cool & warm ,dry & sweet. The fragrance opens with smell pouring orange orchid with a sweet citrus note at the heart.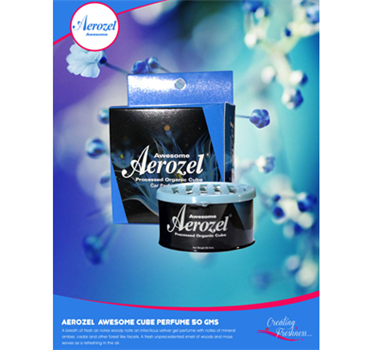 Awesome - Processed Organic Cube
A breath of fresh air notes woody note an infectious vetiver gel perfume with notes of mineral amber, cedar and other forest like facets. A fresh unprecedented smell of woods and moss serves as a refreshing in the air.
Lemon Wish - Processed Organic Cube
Lemon Wish is a bright and zesty lemon-lime blend combined with the warm and comforting notes of lime water with limoni touch including notes of mandarin & orange paired with a musky base note.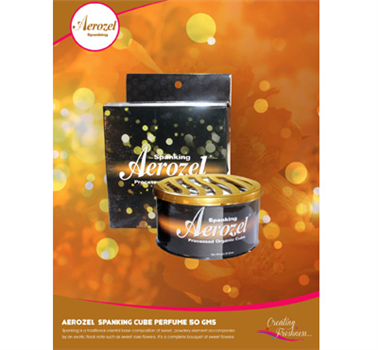 Spanking - Processed Organic Cube
Spanking is a traditional oriental base composition of sweet, powdery element accompanies by an exotic floral note such as sweet rose flowers. It's a complete bouquet of sweet flowers.
Dew Drop
A Vibrant burst of the zest of lemon accompanied by lime water introduces the refreshing heart of lime blossom. Feel the magic of dew drop gel perfume.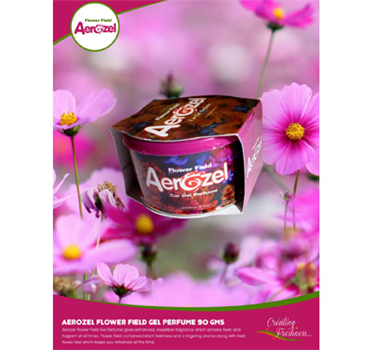 Flower Field
Aerozel Flower Field Gel Perfume gives enhanced, irresistible fragrance which remains fresh and fragrant at all times. Flower field containes instant freshness and a lingering aroma along with fresh flower feel which keeps you refreshed all the time.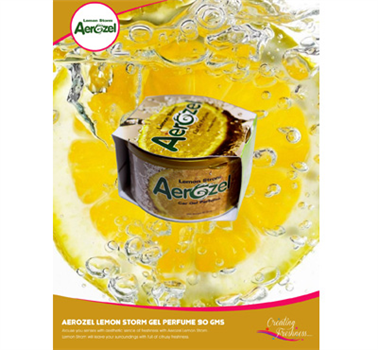 Lemon Storm
Arouse you senses with aesthetic sence of freshness with Aerozel Lemon Strom. Lemon Strom will leave your surroundings with full of citrusy freshness.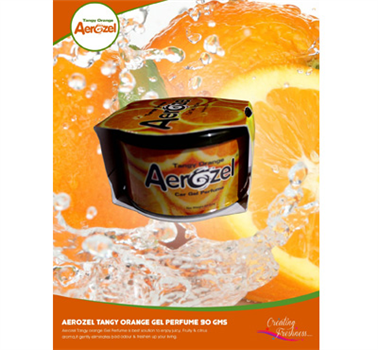 Tangy Orange
Aerozel Tangy orange Gel Perfume is best solution to enjoy juicy, Fruity & citrus aroma it gently eliminates eliminate odour & freshen up your living.